Investment Profile
Turnberry Apartments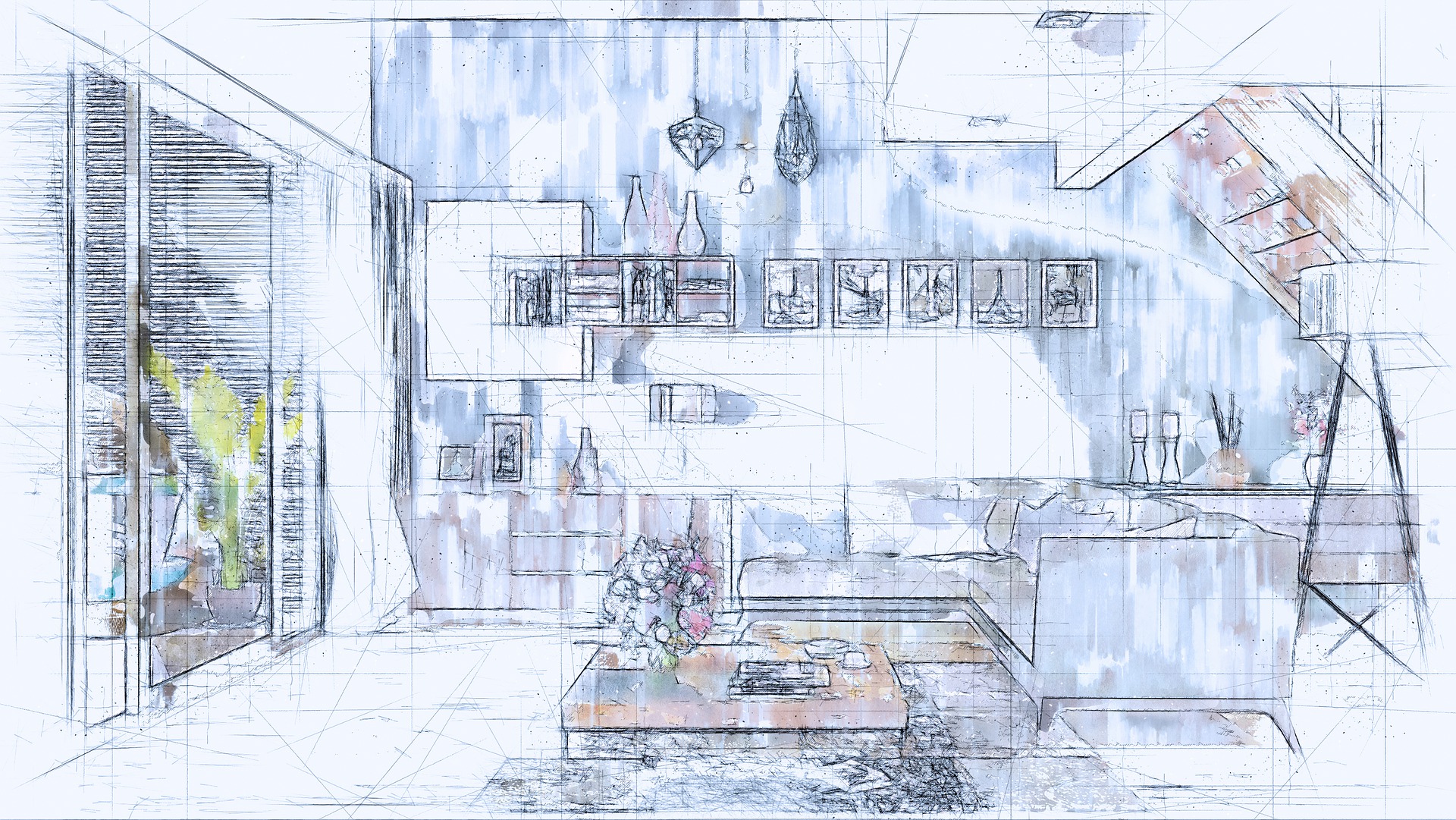 Fast Facts
Location:
Aurora, Colorada
Property Type:
Multi-Family Residential
Purchase Date: 2008
Purchase Price: $15.1 Million
Sale Date: 2020
Sale Price: $46 Million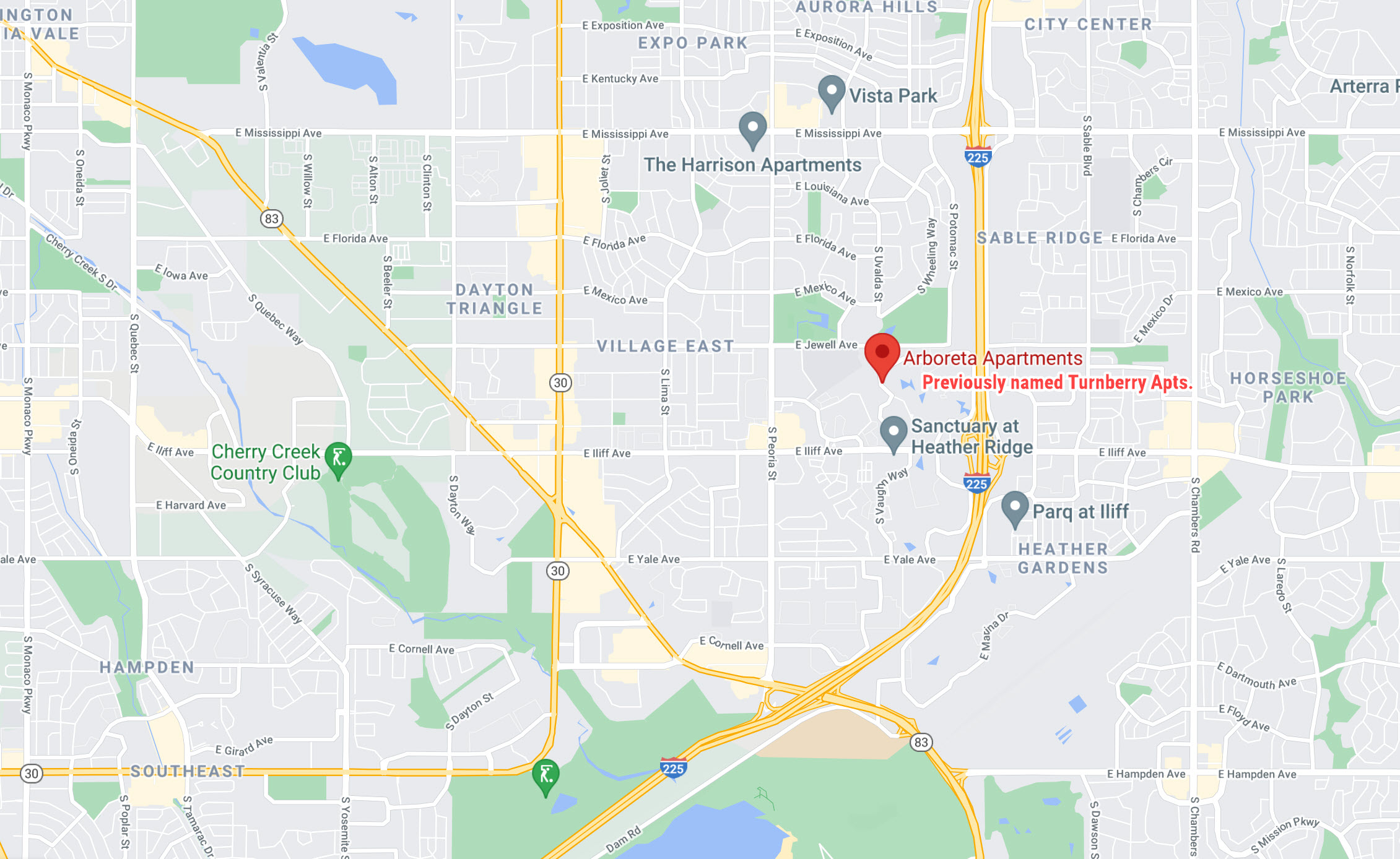 Turnberry Apartments is a 268 unit,1970's era project located in Aurora, Colorado.  It was acquired via an exchange December 2008 for $15.1 million with proceeds from the sale of the John Alden Apartments and additional new investment.  Just over half the units are Colorado garden style (three level) walk-ups; the balance of units are contained in a single, four story mid-rise building served by two elevators.  Much of the property borders and has pleasant views of the Heather Ridge golf course.  Many others have views of the Rocky Mountains to the west.  The entire neighborhood, consisting of apartments and several condominium projects, surrounds the golf course. Most were developed in the 70's within the confines of the Duck Creek/Heather Ridge Planned Unit Development (PUD).  A couple of condominium projects are newer, probably 90's construction.
The purchase price represented a cost per unit of roughly $56,000, good value for the time and condition.  The circumstances were favorable for Kevlyn's investors.  Few investment groups were active in the market as the recession was then common knowledge and beginning to look quite daunting.  Turnberry was being managed by Fairfield Properties, a generally reputable company involved in development as well as management.  However, in this instance, one of the larger equity holders was GMAC, the now bankrupt financing division of General Motors, itself soon to be heading into bankruptcy.  As a consequence, it is likely (though not known) that Fairfield was being constrained by financial challenges from implementing good management policies.  Accordingly, the property was In poor condition on a number of fronts.  Kevlyn re-assigned its best on-site manager, Jeff Fortier, from Seattle to the Turnberry to oversee the turn-around process.  This included tenant re-education (e.g. landlord will maintain your home properly but expects you to pay your rent in full and on time) and relocation ("Your lease is not being renewed."); proper and timely maintenance (e.g. both elevators were failing, maintenance staff was marginally responsive to tenant maintenance requests) and other personnel issues (e.g. leasing staff seemed to be ignoring tenant qualifying standards).  It took nearly three years to "right the ship" and move the results of operations to profitability.  In the third quarter of 2013, Turnberry's results of financial operations were sufficient to begin a quarterly cash distribution to owners; the distribution was increased about two years later.  Additionally, about one quarter of investors' equity was returned in a cash-out refinance in 2015.
The process of improving a property is nearly always on-going one with certain elements unique in each case.  Over time, Turnberry roofs were replaced, parking lots repaired, lighting was upgraded and landscaping enhanced.  Subsequent to a tenant survey, some tenant amenities were improved, a few newly built.  One such new amenity was the construction of picnic gazebos and cooking grills in the center of some of the expansive green areas.  Since most apartment communities do not permit grilling on patios or decks (for good reason); providing an approved location for grilling and gathering outside and away from the buildings seemed to be quite sensible; they proved to be very popular.  Tenant quality eventually improved to the point where the idea of "condo quality" improvements to units began to be discussed.  A test in a couple of favorably located units proved the concept could be profitable so a program of upgrading units began.
As time passed, these and other improvements allowed Turnberry management to consistently raise rents, which in turn created value.  Eventually, as is often the case, the property began receiving the attention of various investor groups.  During the last few years of ownership, offers to purchase became increasingly attractive, eventually coinciding with an owner "sell or refinance" decision point.  As in previous such situations where value had been created, In early 2020, an offer to purchase Turnberry for $46 million was accepted; the sale closed at the end of May 2020.
Each discrete owner within the typical TIC ownership is able to make its own decisions on proceeds.  In the instance, one TIC owner chose to take their portion of the sale proceeds in cash, two others made the decision to conduct an exchange.  In September 2020, the exchanging owners acquired a portfolio of four midsized office buildings in a well-regarded commercial development just outside the Sacramento, California central business district.  It is premature to say how these properties will perform as investments, but even in the face of the COVID pandemic restrictions, leasing is active and cash flow is increasing.  Stay tuned…